Band of Brothers
By:

ContainerPort Group

Date:

Aug 5, 2020 11:48:12 AM
Here at CPG® one of our core values is
We are Family.
This is one of the things that makes us great and allows us to set the pace for trucking companies everywhere. When you drive for us, you aren't just a number – you're part of our family. We thought it fitting to showcase an extra special example of this core value and would like to introduce you to three of our owner-operators who
actually
are
family!
Meet Ivan, Predrag, and Dragan. All three of the brothers drive with CPG® out of our Chicago terminal.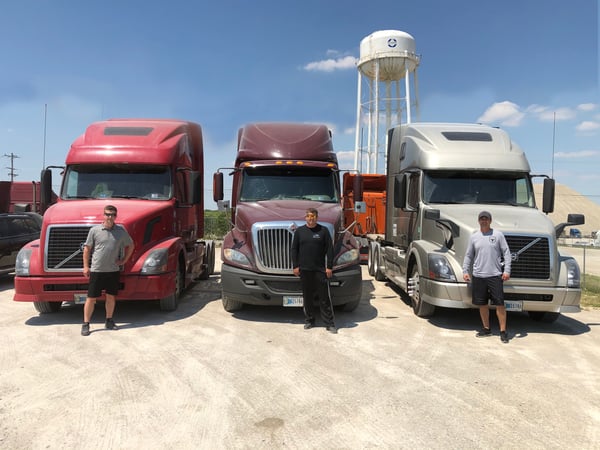 We first met the brothers when our Chicago Terminal Manager, Sharon Topps, sent us a photo of brother Dragan's brand-spanking-new truck to post on our
driver Facebook page
(go ahead, give our page a like!). She's a beauty.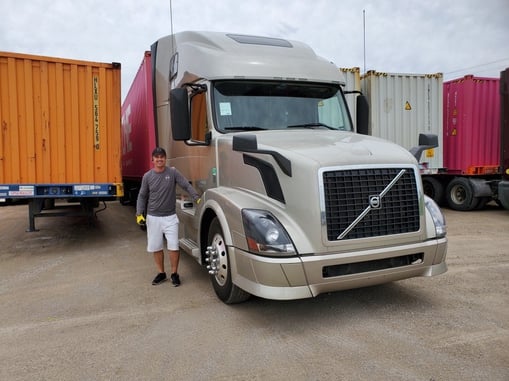 Because the brothers are busy on the road we emailed them a few questions to learn what it's like for an entire family to share the truck driving profession and to drive for CPG®. Ivan reported back with their answers.
1. How did each of you get into truck driving?
Ivan: Predrag was the oldest and was looking for a good job to help support the family. My afterschool job was in a trucking company. It was the most reliable and well-paying job and my older brother Predrag was satisfied so I decided to try. Dragan worked as an insurance agent and when he got laid off, he decided to give it a try. It was a good decision.
2. What's your favorite thing about truck driving?
Ivan: Truck drivers are always in high demand, well paid and for the most part, the hours are flexible.
Dragan: Also, not having a 9-5pm job with someone constantly looking over your shoulder.
3. Who started driving for CPG first?
Ivan: Me!
4. How long have each of you driven for CPG?
Dragan: June 2013
Pedrag: October 2016
5. What's is the most interesting thing you have seen on the road?
Ivan:
Everything is interesting, depending what you're looking for - terrain, people who shouldn't have their license, all kinds of animals. It just depends on a day!
6. Favorite roadside diner?
Ivan: I don't really have one. It's all about delivering the product on time and going home at the end of the day.
Dragan: Country Pride (inside TA truck stop).
Predrag: Any place that serves a good coffee.
Now for some brotherly competition...
7. Who keeps the cleanest truck on the inside?
Ivan:
Dragan for sure! He cleans the truck 24/7.
8. Who has the best playlist for the road?
Ivan:
I think we all do. We listen to a variety, including Croatian music.
9. Million dollar question….WHO is the best driver out of the three of you?
Ivan: I would say, it's me! CPG Joliet would definitely agree. Dragan disagrees (of course). CPG can determine that . . .
Interested in learning more about what it is like to drive for ContainerPort Group? Contact our recruiters today!