Showing Love to the Folks Who Deliver Our Freight
Written By: Kellie Lynch
Oct 30, 2020 9:31:10 AM
The CPG® family had a blast celebrating our owner-operators during last week's Truck Driver Appreciation Week event! Each terminal had tables and tents set up to greet drivers in between runs, and there were special giveaways for everyone.
Celebrating Our Owner-Operators During CPG's Driver Appreciation Week
The CPG Team pulled out all the stops to show our Owner-Operators just how much we appreciate them during our very own CPG Driver Appreciation Week.
Set apart from September's National Truck Driver Appreciation Week, the event ran from Oct. 19 through Oct. 23, and was a special time to celebrate our fleet and give them some well-deserved recognition for the work they do going above and beyond the industry standard.
Every day, our terminal teams across the country were out providing snacks and encouragement as the fleet kept the freight moving. A fun bit of encouragement was making drivers their own Spotify playlist to listen to on the open road. Check out the playlist here.
A big hit with our driver community was the CPG-branded high-vis jackets. Each and every CPG Owner-Operator received their very own cozy coat, which will help keep them safe and warm in the coming winter months and beyond.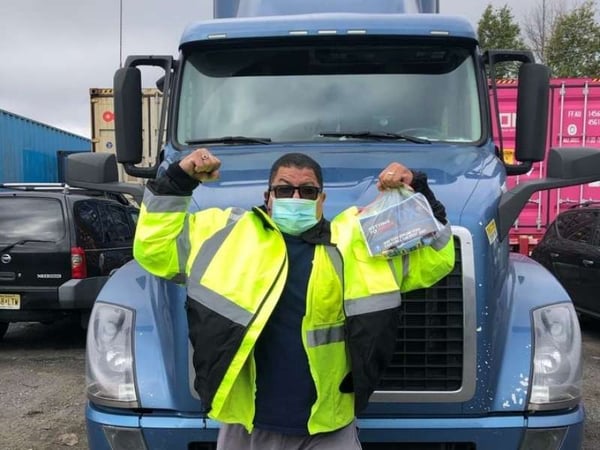 CPG IC, Sam Lotfy, sports his new high-vis jacket and shows off his ride!
Grand Prize Winners
Throughout CPG's Driver Appreciation Week, on Facebook, drivers could enter to win a CPG swag bag by 'liking' a post each day. There were 12 lucky winners - two each day, and an additional two because we just love ❤️ our owner-operators!
We ended the week on a high note: On Friday, every single IC's name was entered into a Grand Prize raffle and some top-notch prizes were given away.
Congratulations to all of our winners!
Jacek Gringras CHI - Apple AirPods
Dawit Mengesha BAL - Texas Trio Dual Fuel Grill & Smoker
Matthew Schloss BUF - Yeti Hard Cooler
Aly Ndiaye COL - Samsung 70" LED 4K TV
Artis Bryant BAL - Propane Fire Pit Table
Russell Sutton KCM - CB Radio
Rodney Mays MEM - Kamado Style Ceramic Grill Bundle
Samath Chard ATL - Lenovo Laptop
Rajendranauth Gumani ATL - Xbox One X
Wallace Johnson MOB - Apple Watch, Series 6
Gordon Zivak CLE - Dewalt Power Tool Combo Set
Winfred Mills SAV - Bose Quiet Comfort 35 Headphones
(Congrats also to our daily social media post winners!)
Note: If you still need to collect your prize, please contact dx@containerport.com for assistance.
Highlight Reel
Here are some of our favorite moments captured during the week. Check out the full album here.

Visit our Facebook page to see more photos from the week that were shared by CPG employees, daily winners, and more.
Featured in FleetOwner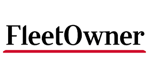 What better way to cap off an incredible week than being featured in FleetOwner's "Five good things that happened in trucking this week – Oct. 23". It's so great to see our drivers get the national recognition they deserve!
Thank you, Truck Drivers!
And once again, we want to give a big, heartfelt THANK YOU to the CPG driver community. We appreciate all the hard work you do each and every day out on the roads, safely delivering freight for our customers and keeping the economy moving. We appreciate all the long days and nights, the sacrifices and time spent away from your families. You are truly the heart of this company and we wouldn't exist without you. So thank you!
We appreciate you. Not just this week, not just this year, but always.
Be sure to watch this compilation video of our team expressing their gratitude for the work you do.
#ThankATrucker
Does one of our CPG owner-operator rock stars move your freight?
Show them you care by sending them a thank you note. You can also use the hashtag #ThankATrucker on social media to share your gratitude with the driving community.