Thinking Outside the Box with Shipping Containers
By:

ContainerPort Group

Date:

Apr 9, 2020 10:53:44 AM
These days containers aren't just for storage. Clients have been coming to us with some ingenious ideas for breathing new life and new purpose into our shipping containers.
One of the most exciting projects we have had the pleasure of working was with the Detroit City Football Club (FC). The professional soccer club noticed repurposed containers being used by other soccer organizations and really liked the idea. Their team was looking for different and unique solutions to add seating and concession areas to the game time experience. Kevin Brehmer, Director of Operations and Merchandise at Detroit City FC said, "Our stadium is a public park, so having the security of a shipping container to lock up at the end of a game was a huge selling point for us."
After a few conversations with Tim Webb on our Container Sales Team and Mike Adams, our Modifications Manager, the client ended up ordering six 40' high cubes. Two of the cubes had three 10 ft. half roll-up doors that would serve as concession stands. And the other three cubes would boast three 12 ft. full roll-up doors that would serve as premium box seating. ContainerPort Group's Modification Team painted the containers to match the football club's colors. Shelving and counters were added. Once onsite, Detroit FC added TVs, seating, and tables. The concession stands were set up to serve libations from the local breweries and meat pies from the Detroit City Clubhouse.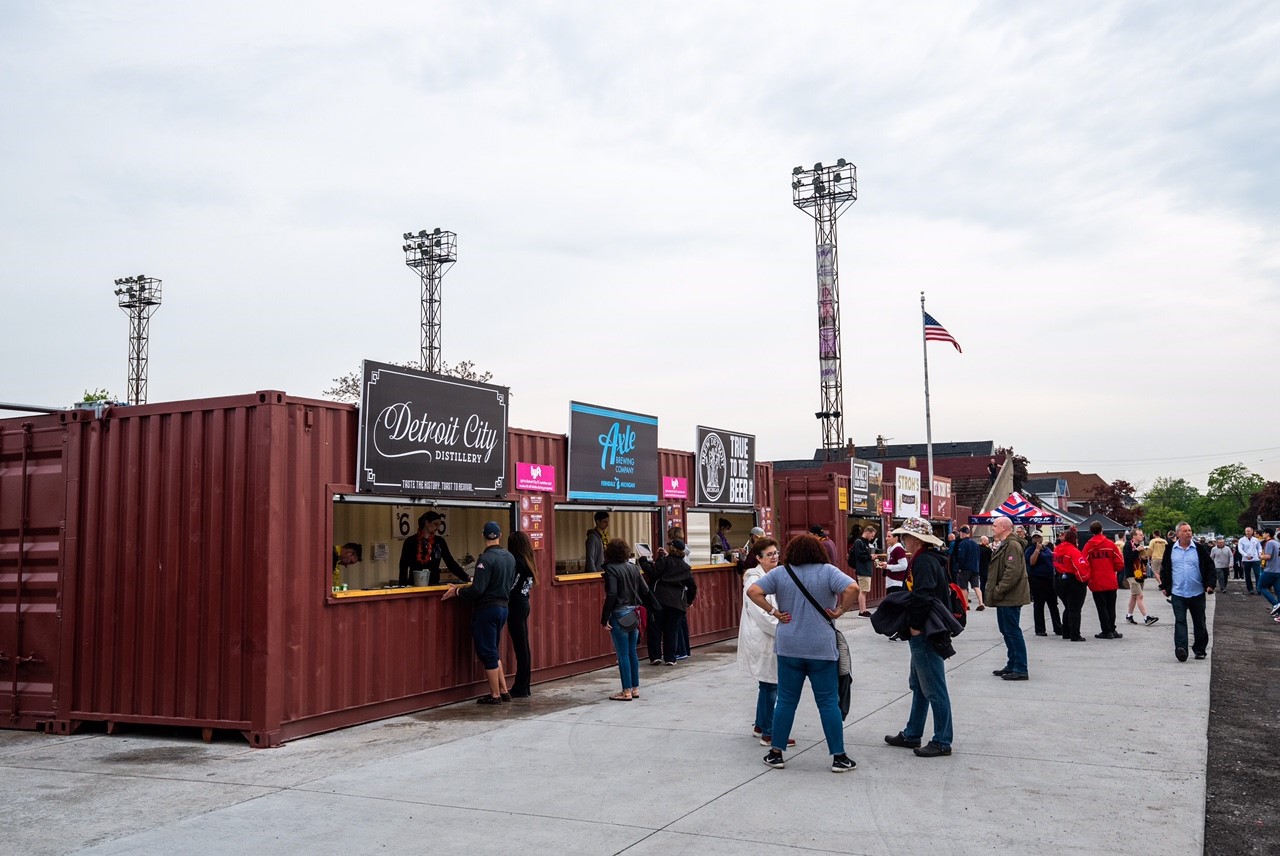 Tim said the initial conversations were very collaborative, "making sure everyone was on the same page. Discussing options, delivery coordination, things like that." Mike Adams weighed in, "The creative process is a little bit of a cooperative. Some people come to you with the idea already formed and need a little help. We pitched to them the 12 ft. doors that would still leave room between. It was a really cool project and it turned out really well."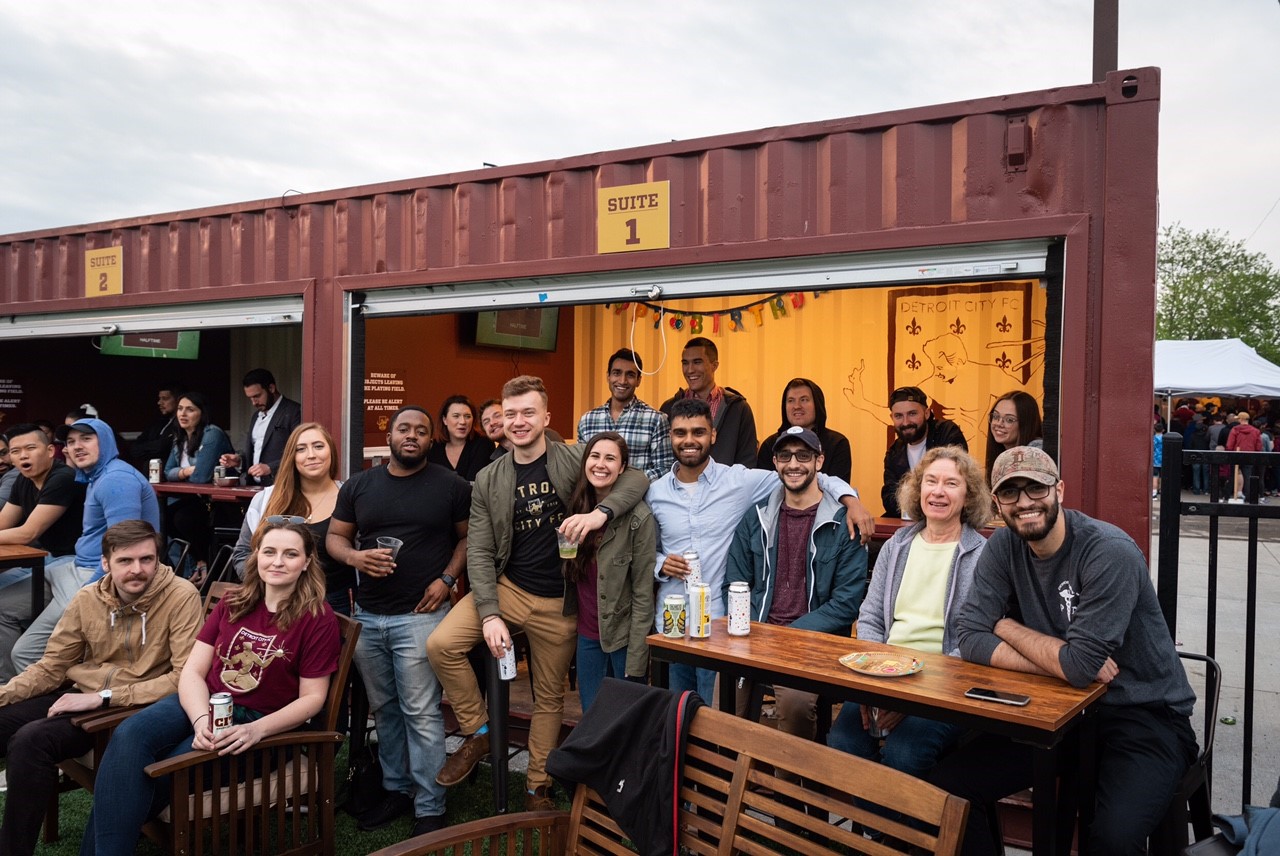 What was the response like from the public? Kevin Brehmer of the FC says, "Overwhelmingly positive. Folks love the suites and concession stands, and the fact that they are made from repurposed shipping containers makes them even cooler."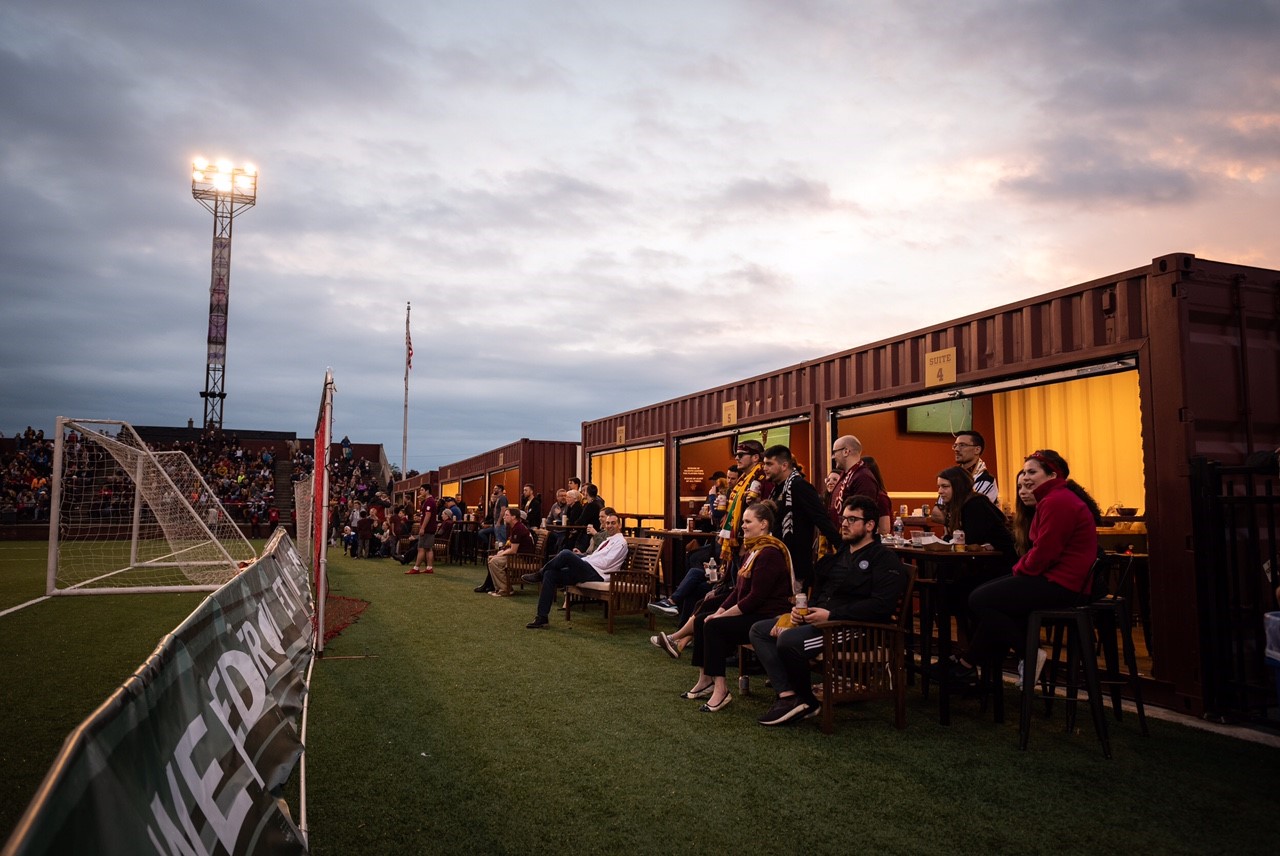 Interested in making your project stand out? Contact our Container Sales team to make your idea come to life.