Truckers returning to drayage fleets as operating costs climb
Written By: ContainerPort Group
Aug 12, 2022 3:01:57 PM
For many truckers, driving under your own authority has its perks and is certainly something to be proud of, but in the current market, many truckers are finding the benefits of partnering with a drayage carrier to become an independent contractor outweighs the risks of going it on your own.
According to the American Trucking Association, there were 3.6 million truckers in the US as of 2020. Of those truckers, there are only 350,000 owner operators. The trucking industry transported 10.23 billion tons of freight in 2020, almost 73% of all freight moved in the country. That's a lot of miles and time away from family! It's why we know that drivers need to make the best decision for their lifestyle.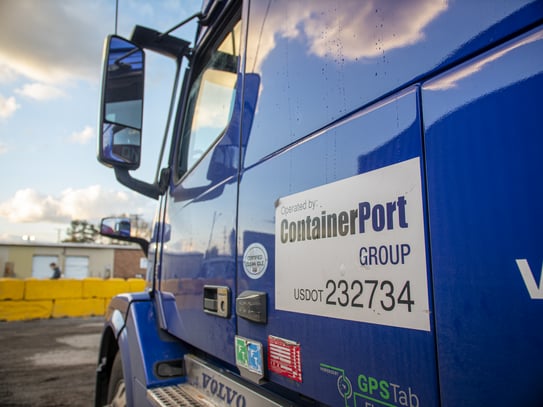 Top five reasons partnering with a carrier might be right for you
👉 You like being able to earn as much money as you want, make your own schedule, and be home nightly.
Owner operators have the autonomy to choose what loads they accept and can plan their days around their schedule and financial goals.
👉 You know spot rates are declining and desire the peace of mind knowing there is freight.
With spot rates declining, increasing diesel costs, and the cost of equipment skyrocketing, partnering with a carrier just makes sense.
👉 You want to get paid weekly and on time.
Enough said.
👉 You are passionate about trucking.
The open road is in your blood. You know trucking and can't think of another job you'd rather do.
👉 You'd rather not deal with all the paperwork.
Let's face it, no one likes paperwork. Having a team that helps handle some of that paperwork? Even better.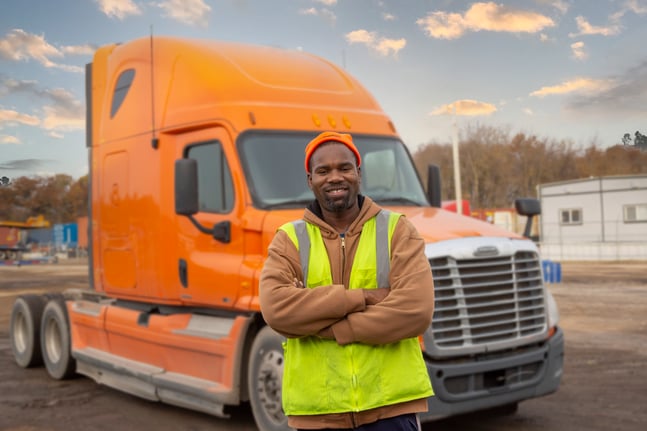 Being an owner operator isn't for everyone. It is for passionate, independent individuals who value belonging to a community, while still being their own boss and setting their own financial goals. Partnering with a carrier gives peace of mind because a carrier can provide consistent freight and lanes, and many times there are additional benefits as well. Oftentimes, these carriers also have greater chassis availability and access to discounts truckers wouldn't have access to driving under their own authority.
When evaluating which carrier to choose to drive with, consider ContainerPort Group, founded in 1971 to provide inland terminal and cargo transportation services. Headquartered in Cleveland, we have 26 different terminal locations across the Midwest, Ohio Valley, North Atlantic, Mid-Atlantic, South Atlantic, and Gulf regions.
When owner operators partner with CPG they also benefit from:
$2,500 Sign-On Bonus

$2,000 Referral Bonus - work with their fellow owner operator family and friends

Safety incentives (💲 💲 💲) for passing roadside inspections

Optional Insurance Programs

24/7 breakdown line

DrayPal – custom-designed app for CPG owner operators


Interested in partnering with CPG? Give us a call!